Industrial Hemp Western Australia Association Inc
Industrial Hemp Western Australia Association Inc. (iHempWA) is a public not-for-profit incorporated entity. Our vision is to establish, develop and support a sustainable and prosperous hemp industry for Western Australia. The association is defined by iHempWA's Rules of Association and governed by the Associations Incorporation Act 2015.
We, the committee and members, volunteer our time and energy to achieve our vision and it is our intention the association continue to be a vehicle of positive change and ultimately, to create a better world for our brothers and sisters, and for all our children's children.
iHempWA is given life by the committee who are volunteers and members of the association. We meet monthly and our revenue is derived from memberships and fun-draising events.
All donations to iHempWA are economical, ecological, ethical and energetic investments in our collective futures…and deeply appreciated
There's a groundswell building and a green wave coming…   iHempWA working together for a better world.
Our vision is:
to establish, develop and support a sustainable and prosperous hemp industry for Western Australia; and
to foster the growing awareness of hemp, revealing the true nature of Cannabis sativa, its ancient and modern history, the vast array of uses and products that can be made from hemp and its potent economical, ecological and ethical value; and
to represent, the best interests, of our members and all Western Australian hemp industry stakeholders, farmers, processors, manufacturers, retailers and consumers; and
to build mutually beneficial, collaborative working relationships with existing local, state and national public agencies, private investors and other organisations with common values to realise our vision.
We need human resources, or enough money to employ, self motivated people with passion, energy and skills to deliver our objectives. We invite everyone who shares our vision to get involved. Help make the world a better place Join iHempWA today.
iHempWA is the peak state industry body for industrial hemp in Western Australia.
Incorporated 4 August 2015 A1019234F ABN: 83228554107
WA Hemp Grower's Co-op Ltd
iHempWA was instrumental in supporting the formation of the WA Hemp Growers Co-op (HempGro) in April 2018, forming the first hemp co-operative in Australia. Since then the Co-operative has been responsible for the importation of certified monoecious French seed varieties into to WA. The total hectare sown in the 2018/19 season was 498 hectares, of which up to 6 tonnes was the French seed variety.
WA hemp farmers are currently focused on building the industry through the seed and fibre. With opportunities in food processing, building materials, animal bedding, and textiles, cosmetics, plastics and bio-char. Hemp can be mistaken as the new resource in agriculture. The recent approval of low-THC hemp seed products to be used as a food additive by Food Standards Australia and New Zealand (FSANZ) has increased market opportunities both locally and internationally.
The potential financial benefit to broadacre farmers is being explored with recent State Government Hemp industry funding Scheme being awarded to the WA Hemp Growers Co-op to conduct seed trials, Seed for the Best Region, including dry land cropping and dual crop agronomy in different regions of WA.
The Department of Agriculture and Food, Western Australia acts as the Registrar for the Industrial Hemp Act 2004. This legislation enables licensees to cultivate, harvest and process industrial hemp on a commercial scale. http://www.agric.wa.gov.au/plant-biosecurity/industrial-hemp-western-australia
The Department of Health via the Office of Drug Control regulate the medical Cannabis industry in Australia. The Narcotic Drugs Amendment Act 2016 details the regulatory framework that has been put in place to enable applications for licences and permits for the cultivation, production and manufacture of medicinal cannabis products. https://www.odc.gov.au/medicinal-cannabis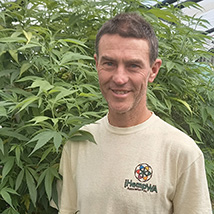 David Chick
Chairman - Founder
An eclectic career history spanning decades and crossing genres has developed David's ability to see the big picture, isolate challenges, envision solutions, share ideas, motivate and manage people.
Inspired by the global view to act locally; empowered with knowledge of hemp's potential to assist humanity heal themselves and their earth and; committed to give of his energy to create a positive effect for the plant, people and planet today and tomorrow.
Currently iHempWA's voice on and the phone, attending to all website and email inquiries, a valued member of the team at Total Hemp Company.
With 5 years industry experience and his broad network of connections he is well positioned to assist people realise their dreams.
Call :David - 0427 579 102
iHempWA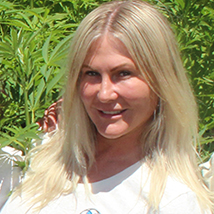 Jennie Olszenski
Vice Chairperson
Jenni has created High Grade Mechanical, providing recruitment, labour hire and equipment hire to the mining industry since 2012 and currently works in CEO capacity. High Grade turns over $40 million a year. Prior to this has worked at Alinta/WestNet Infrastructure Group as Business Services Manager and was there for approx. 7 years.
Has won:
1. Personally Nifnex top 100 influential business people WA 2016
2. For her business High Grade Mechanical: Employer of Choice winner National 2018 (previous winners Brisbane airport and Melbourne Convention Centre), Rockingham CCI Corporate Business of the year Award 2018, Runner Up WA Business News 2018 Coporate Business award.
3. For Business Wortkoorl Workwear has won: Anthill Magazine Top 100 Cool Business awards.
Currently passionate about mentoring females in business and creating indigenous Australian employment opportunities thus creating and funding Wortkoorl Workwear.
Wortkoorl Workwear has developed a hemp blend material to meet Australian Standards and created high visibility work wear for the mining, civil and other industries.The brand Wortkoorl Workwear which means "moving forward together" is clearly aligned to their vision to rid the industry of synthetic non-biodegradable hi-vis shirts and to create employment opportunities for Aboriginal Australians.
iHempWA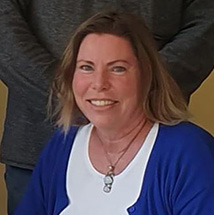 Stephanie Brown
Secretary
My passion has always been helping people and as an ex police officer, mother of 6 and Autism Spectrum/mental health advocate over the years, I have progressed to holding a greater vision (not only just the footprint we create and legacy we leave behind) by empowering communities to think in a more conscious way about sustainable, alternative solutions to traditional, daily consumption. At the current rate of old growth deforestation, our planet as we enjoy it now, will cease to exist. Hemp provides countless opportunities as a viable alternative and as an endless, renewable resource. It is my wish to assist the committee and our community to embrace all facets of the Hemp movement starting with breaking down political and social barriers with education, awareness, networking solutions. The possibilities of Hemp filled future are limitless.
iHempWA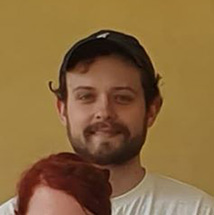 Matthew Watson
Treasurer
I joined the committee in 2018 after following my passion for the Australian Hemp Industry and wanting to be a part of the movement and growth in Western Australia. Having worked as a project manager in the construction industry, I aim to be bring my skills in marketing, social media and business management to my role on the iHempWA committee.
Currently employed full-time by The Cannabis Company, headed out of Victoria, a company which specialises in sustainably grown hemp food and pet products, I am extremely excited for the growth and benefits to society that this industry has to offer.
iHempWA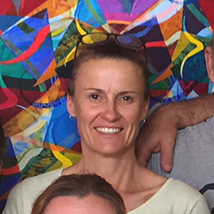 Georgina Wilkinson
Committee - Founding member
Georgina has been involved in the Australian Hemp Industry since 2001. She is the owner of the Margaret River Hemp Company, and with her husband Gary Rogers run a successful
Building Company, Hemp Homes Australia. She is also the Vice President of the Australian Industrial Hemp Alliance.
iHempWA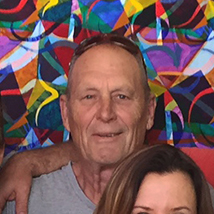 Glenn Ossy-Orley
Committee - Founding member
Glenn served three years with the Western Australian Police force. He has been employed as a project, team and employment agency manager with a team of 350 men and women encompassing all professions within the construction industry. He achieved the roll of state manager in Victoria before moving back home to Western Australia. He has also worked in the mining industry and he owned and operated a charter boat in coral bay.
Glenn resides on his farm in Nannup where he owns and operates several other businesses.
He has held a current Industrial hemp licence since 2014. His company the Total Hemp Company Australia provides hemp food and body care products for your health and wellbeing.
iHempWA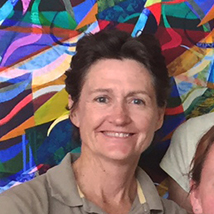 Gail Stubber
Committee
Presently a hemp farmer and EO of the WA Hemp Growers' Co-op.
The hemp space in WA is dynamic and growing with every year a crop is put in. People are constantly amazed at how many items can be produced by a single plant. This is the challenge of hemp and why I love the plant. It makes people heads spin with the possibilities. It was these possibilities which drew me to hemp and keep me interested. Also working with the Co-op farmers - who are a wonderful group of people.
iHempWA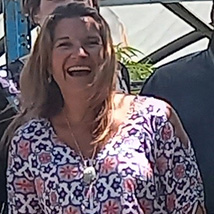 Samantha Richardson
Committee
They say that diversification is the key to longevity in business, so when given the task of diversify our family Hydroponics business in Joondalup I started researching fast growth industries and values based business.
In March 2020, I came across a TED talk where Amy Ansel spoke about how Hemp Holds the Key to a Sustainable Future. It resinated with me, aligned with all of my values. I started researching Hemp (Cannabis Sativa – Marijuana's cousin!) and now believe that it is the most amazing plant on the planet!
When given a chance to join the iHemp committee to help establish and support a sustainable and prosperous hemp industry for Western Australia I jumped at it!
I will thoroughly enjoy generating awareness of this magical plant's abilities, to work with a fantastic group of like minded people, to share big ideas and act on visions for a more sustainable future. Where business is for the people and the planet not the profit! I have found my calling!
I am doing this for the plant, the people and the planet!
Please join me on my iHemp journey…
iHempWA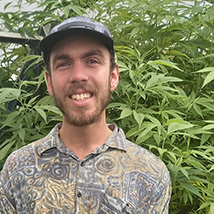 Matthew Madlener
Committee
Matt's involvement with iHempWA is his chosen avenue to continue advocating for all things cannabis, in particularly industrial hemp.
Drastic societal change is necessary for humanity to continue and for mother nature to survive. Living more harmoniously and sustainably is the key.
Empowered with knowledge of the role that hemp can play in bringing about that change is what drives him to join the collective push for cannabis law reform.
iHempWA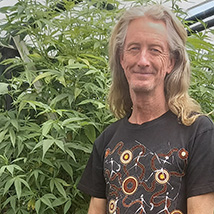 Grant-­Ibis Seaborn
Committee
I have a long held dream, of a community living on land that both provides diverse healthy food and the production of hemp with the integration of it's many uses. Where artisans apply their gifts of creation to utilising hemp in the fields of nutritional food, skin care, clothing, music, graphic art and housing.
I have a background in Electrical Engineering (minesite maintenance) and farming.
In recent years my focus has shifted to how our global system of governance is structured, and it's influence on our mother earth and human consciousness. This now includes working towards Private Societies where we can self govern our interactions with each other and our mother earth.
My intention of being a committee member if iHempWA is to contribute to changing the popular perception of hemp and cannabis, and the laws relating to production and uses. I also intend to source the required financial backing we require to meet iHempWA's vision.
iHempWA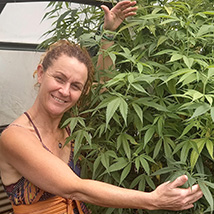 Lisa Molcher
Committee
iHempWA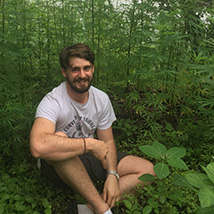 James Leadbeater
Committee
With a career history in Mass Communication, paramedical science, and the Head shop industry James decided to join the iHempWA association, as it has long been his ambition to remove the stigmas and prejudice associated with the cannabis plant.
After travelling to 37 countries around the world, James' has come back to Perth and intends to help others find answers to questions, previously thought of as too taboo to ask, while bringing people together so that we can work with one another in creating a flourishing hemp industry for Western Australia.
iHempWA
With respect, love and gratitude we acknowledge and remember the efforts of all our previous committee members.
Previous Committee 2019-20: Georgina Wilkinson (Chair), Jennie Olszenski (Vice), Stephanie Brown (Treasurer), Kerry James (Secretary), David Chick, Glenn Ossy-Orley, Sharon Devine, Matthew Watson, Ramon Granados, Nicole Botica and Gail Stubber.
Previous Committee 2018-19: Georgina Wilkinson (Chair), Gail Stubber (Vice), Sherree Jones (Treasurer), David Chick (Secretary), Glenn Ossy-Orley, Sharon Devine, Matthew Watson, Nicole Botica.
Previous Committee 2017 -18: Georgina Wilkinson (Chair), Gail Stubber (Vice), Sherree Jones (Treasurer), David Chick (Secretary), Glenn Ossy-Orley, James Cranfield, Tarn Jeal and Nicole Botica.
Previous Committee 2016-17: Glenn Ossy-Orley (Chair), Georgiina Wilkinson (Vice), Sharon Devine (Treasurer), David Chick (Secretary), Gail Stubber, Jean Tunbridge, James Cranfield and Tarn Jeal.
Original Committee elected 10 October 2015: Glenn Ossy-Orley (Chair), Georgina Wilkinson (Vice), Bronwyn Blake (Treasurer), David Chick (Secretary), Colin Steddy, Gary Rogers, Melanie Somerset, Brad Satchell, Kelly Naylor, Charley Cannon, James Cranfield.