Strategy Planning 2023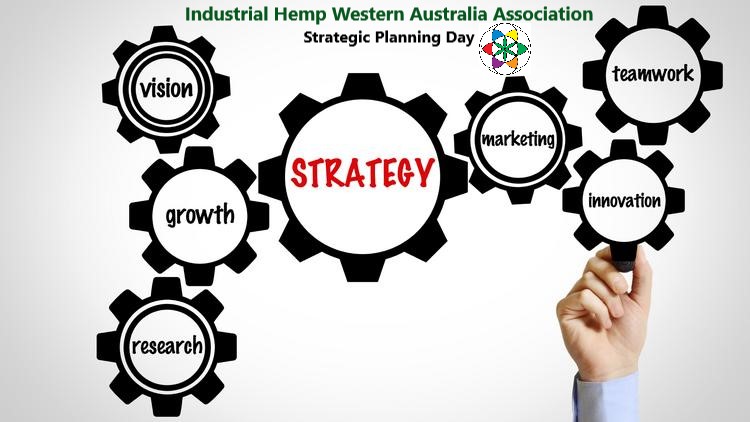 Event Location:
Valley Social , Henley Brook
iHempWA Strategy Planning Day
Wednesday 15 February 2023
We need your help. Growth in industrial hemp is exponential worldwide. We must ensure our association's strategy is up to date, to provide guidance and representation for our members and affiliated industries. This is vital to ensure the industrial hemp industry in Western Australia is realising the great opportunities that industrial hemp presents.
We would like to invite you to our strategy day. The objective of the day is to establish a good understanding where our focus needs to be in developing our strategy and association efforts to promote industrial hemp. Your knowledge and experience will make a great contribution to our way forward.
The day will consist of group discussions, breakout sessions and some (hopefully) fun activities. You will have the opportunity to socially catch up with other participants for a alcoholic hemp beverage.
We trust you will be able and willing to help iHempWA be best placed to promote the benefits and importance of industrial hemp in Western Australia.
Here are the details for the event:
When: 15 February 2023 from 8:30am to 3:30pm
Where: Valley Social – 8731 West Swan Rd, Henley Brook WA 6055
We will send an official invite to the event when we receive your RSVP via email to admin@ihempwa.org
Please note: This event is for our members and personally invited hemp industry stakeholders. We'd love to have your energy in the room on the day, please redeem your membership here: https://ihempwa.org/memberships/ before you rsvp.
Join us in the beautiful Swan Valley from 8.30 am to 3.30pm.
Location – 8731 West Swan Road, HENLEY BROOK  WA  6055
rsvp via email to admin@ihempwa.org details below
Valley Social is in the heart of Perth's Swan Valley. Home to the largest glass micro Brewery in the Southern Hemisphere. Includes a Spirit Lounge, restaurant, lawn area with a Marquee for functions and outside patio area. American BBQ
Sorry, this event is expired and no longer available.