Hemp Hampers Raffle Draw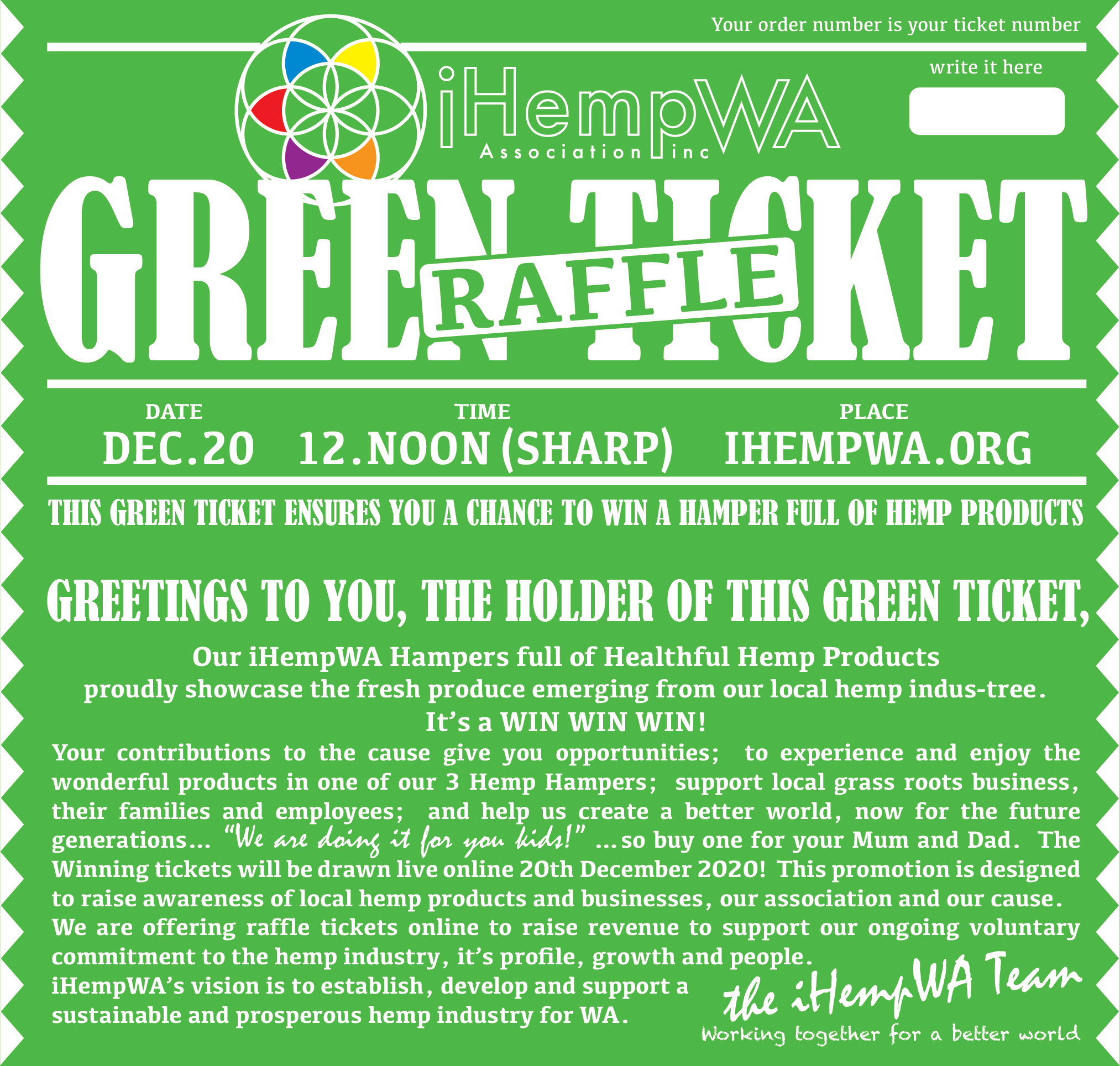 Event Date:
December 20, 2020
Event Location:
Facebook , PERTH
Our iHempWA Hemp Hampers will be full of Healthful Hemp Products
All available in WA they proudly showcase the fresh produce emerging from our local hemp indus-tree.
Your contributions to the cause give you 3 opportunities;
– to WIN 1 of our 3 Hemp Hampers, experience, enjoy and share the wonderful products within;
– support local grass roots business, their families and employees;
– help us create a better world, now for the future generations… "We are doing it for you kids!" …so gift your adults something truly valuable, healthful and sustainable.
It's a WIN WIN WIN!
Purchase your GREEN TICKETs here for 3 chances to WIN!!!
This promotion is designed to raise awareness of local hemp products and businesses, our association and our cause. We are offering raffle tickets online to raise revenue to support our ongoing voluntary commitment to the hemp industry, it's profile, growth and people.
If you have hemp products you wish to promote, contact us to be part of the promotion. Contents of the Hampers (donated items), the producers / suppliers will be promoted individually and collectively throughout the event. Photo is an indication not a true representation of the final hamper contents.
iHempWA's vision is to establish, develop and support a sustainable and prosperous hemp industry for Western Australia.
Thank you from the iHempWA Team