Shape the future of hemp in WA – From the Chair
We are moving towards being the industrial hemp sector voice in Western Australia. For our association to be successful in our promoting industrial hemp we need to have a clear understanding of,  and sign on to, our position and ways to support our stakeholders to achieve growth in our sector.
We have had a great inaugural celebration of achievements in the hemp sector in WA and hope the event was the first of many. What became apparent was that there is a lot of room for growth in WA. We are however on the right track. One of the major award winners were Georgina Wilkinson and Gary Rogers for the Margaret River Hemp Co and The Margaret River Hemp Processing. Hemp processing is now happening in Margaret River! A major step forward in WA. Well done to Gary and Georgina to persist. If you have a need for hurd or fibre, give them a call!
The expo we held the next day was also successful with a steady stream of interested people. We had our Annual General Meeting, and we are happy we have two more enthusiastic committee members.
So, what is in store for this year to promote the industrial hemp sector in WA? We will develop a document that clearly states our position. We will email you with more information on how you can have input in the contents of the document.
We will focus on education, from informing people at shows to assisting in the development of nationally recognised training courses in Hemp related topics. We will also look at our website to make it a portal for information and networking opportunities.
We want to start meaningful conversations with government to promote the development of the industrial hemp sector. Our position profile will be important to set the basis for discussions. Although it is clear that the industry is required to self-regulate to some extent, it is very important that we keep the government informed of what we do. We also need to keep promoting government support for the development of the industry.
A lot of work and big objectives, but now is a good time to get the industry established further and prepare it to integrate in mainstream markets, in the state, nationally and internationally. We have a great team of people in our association, and we will reach out to you for your suggestions and involvement. Here is an opportunity to help shape the future of hemp in WA. Looking forward hearing from you.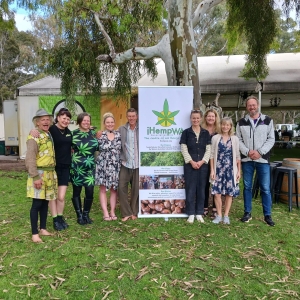 https://ihempwa.org/ihempwa/wp-content/uploads/2023/09/cropped-ihempwa-4.png
512
512
Iggy van
https://ihempwa.org/ihempwa/wp-content/uploads/2023/08/Logo2023V2-1-e1694341013908-300x116.png
Iggy van
2023-10-09 15:09:36
2023-10-16 11:48:06
Shape the future of hemp in WA – From the Chair